Michael Sweeney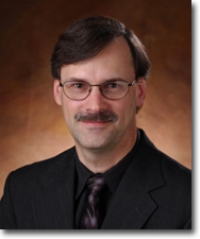 Michael Sweeney (born 1952) is an ASCAP award-winning American composer and musician.
Sweeney studied music education and composition at the Indiana University Bloomington Work. Sweeney taught five years in publics schools of Ohio and Indiana, where he taught many concert, jazz and marching programs (including three years with the respected Greenwood High School Marching Woodmen) for students from elementary to high school.
Since 1982, he has worked full time for Hal Leonard Corporation in Milwaukee, Wisconsin and is currently Director of Band Publications. In addition, he contributes as a composer and arranger in all instrumental areas. Sweeney is particularly known for his writing at the younger levels for concert and jazz bands, and has over 500 publications to his credit. His works appear on numerous state contest lists and his music is regularly performed around the world. An ASCAP award-winning composer, his "Ancient Voices" (1994) and "Imperium" (1992) are analyzed in music education texts from GIA Publications.
Sweeney is also on high demand as a clinician and conductor for honor bands and music festivals.
Michael Sweeney Latest Sheets Feed
Michael Sweeney Latest Requests Feed
Advertisement Advertisement